Our Services
CPR
Cardio Pulmonary Rescuscitation is arificial process to restore breathing and circulation.
This technique of giving mouth to mouth breath is called CPR that is Cardio Pulmonary Resuscitation
Course Content &nbsp:


Scientific training of how to give mouth brething(Resuscitation).
How to save life of person.

Duration &nbsp: &nbsp 8 hours.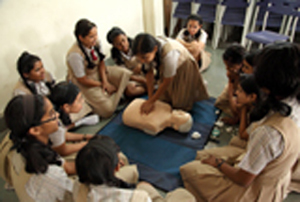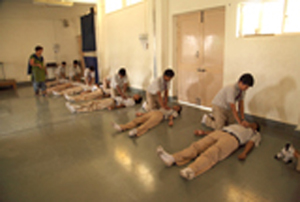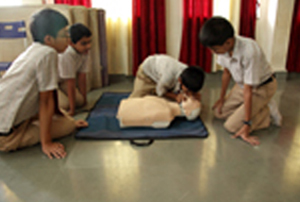 First AID
CPR + Training of emergency protocols like bleeding, burns, fractures, carriages etc.
In any accident case First Aider can do lots of appropriate help with proper knowledge. First aid is the immediate assistance or treatment given to someone injured or suddenly become ill before arrival of an ambulance or Doctor.
First Aider is thus very important and can make the difference between life and death.
Course Content:


Scientific training of CPR and how to save life of person some illness/injuries like heart attack, stroke, Asthma Epilepsy, External and internal bleeding, burns and scalds, shocks like emotional, electocution, high voltage,Anaphylactic shock etc., snake bite, poisioning.
How to bandage & carriages.Fractures & dislocations.
Spinal management.
All emergency conditions like eye, nose, ear injury, Heat exertion,Frost bite etc.
Emergencies for trekkers
How to carry victims while rescuing in proper manner.

Duration: 20 hours.